Professional Fast Steam Iron
Rs. 1,499.00
Rs. 2,999.00
SAVE 50%
Get Steam Pressed Clothes In Less Than 2 Mins With our Professional Fast Steam Iron!
Ironing - High-temperature strong steam can easily iron clothes, curtains, sheets, pillowcases, etc.
Portable Steam Iron -

Enjoy the fun of ironing anytime, anywhere, making travel more refined and stylish.
Portable & super lightweight iron for your clothes, iron in minutes with our new invention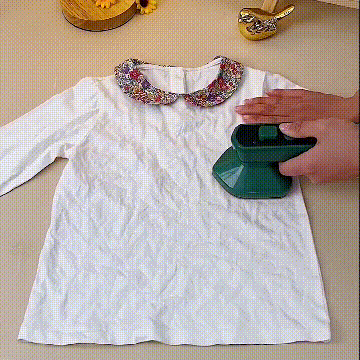 Innovative 360° technology, no water spots left behind
It can be used on silk, plush, cotton, linen, and other fabrics.
The iron can save space, lightweight, compact design, and is very suitable for travel, it can be easily put into suitcases and backpacks, and can be easily carried anytime, anywhere.
Safe & Easy Operation - Simply pour water, power on the steamer, spray and start ironing.
Restores Clothes - Our Iron with its 2-in-1 ironing feature makes clothes smooth and makes clothing as new when bought